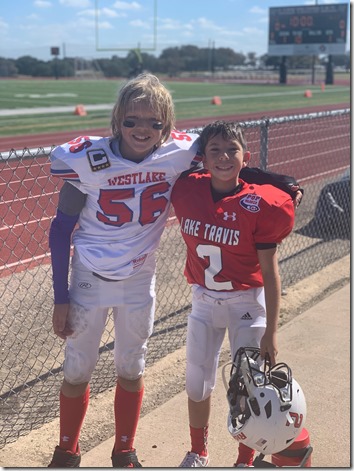 CLH buds played on Saturday! First term cabin mates….
(on left) Beau Fedrick and (on right) Carson Linder. Attawaytogo!!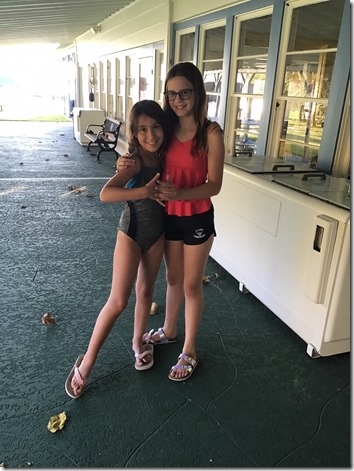 In early October, 4th termers, Nancy McConnell (left) and Dotty Golden (right) got together to enjoy some time together.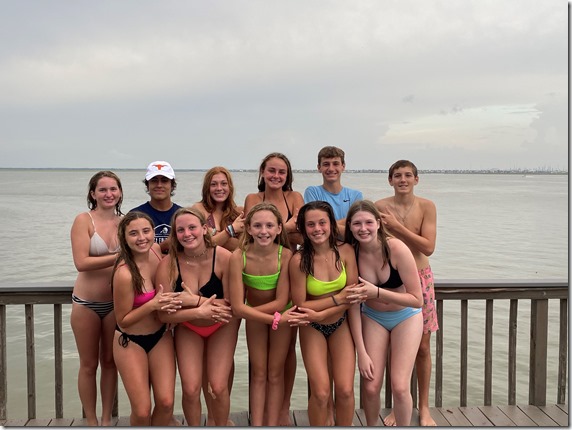 CLH campers met up in Tiki Island for Labor Day Weekend
Top Row: Ava Laguarta , Bobby Schulz, Bella Steinbrink, Abigail Tomaski, Grant Wisniewski, Andy Connolly
Second Row: Megan Medlenka, MacKenzie Transou, Avery Moore, Morgan Pattillo, Caroline Holub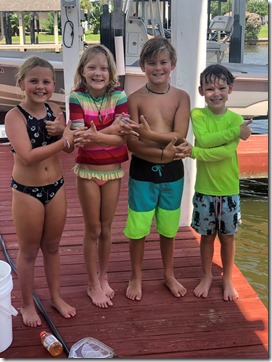 Sending Attawaytogo! from Galveston….1st termers, Catherine Hanna, Reece Cook"
William Hanna and future camper Harrison Cook.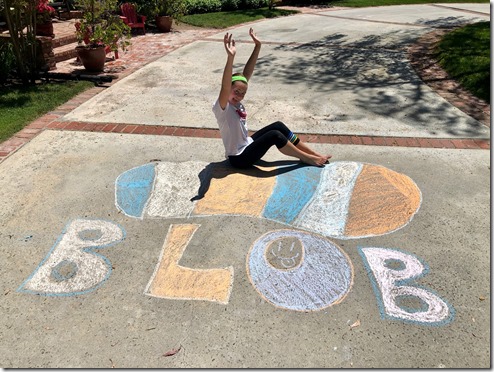 Abby Mayhack (4th termer from California) made her own blob hoping for some summer CLH fun!
Attawaytogo, Abby!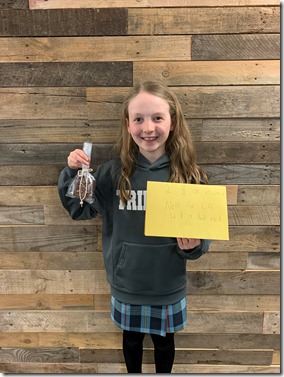 1st termer, India Panter…. Her school is associated with a non-profit organization, Nets for Life, that provides
mosquito bed netting to families in Africa to reduce the transmission of malaria. India and her classmates
were tasked with thinking of creative ways to raise funds that will then be given to Nets for Life. Above picture
of India shows brownies that she made to sell at dad's office. All proceeds were donated to the effort. It was a
complete success! Attawaytogo, India!!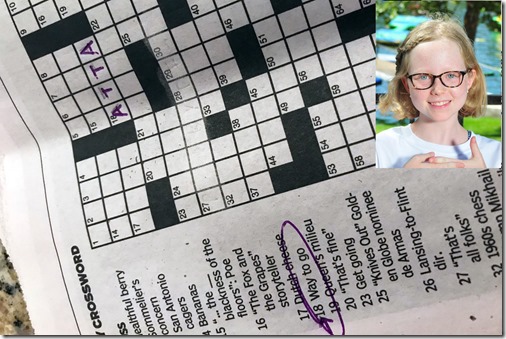 Caroline Newby (4th termer) sent in a picture of a crossword puzzle from the Austin-American Statesman.
Crosswords can be a challenge, but she spotted that clue right away! Attawaytogo, Caroline!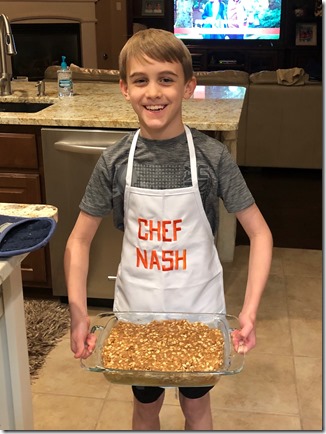 Nash Cannon, 2nd termer, celebrated his birthday with the Camp Longhorn Apple Crisp
which he made himself. Happy Birthday, Nash and Attawaytogo!!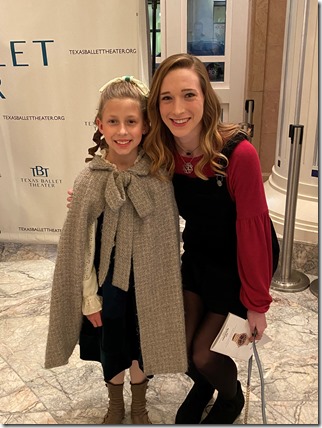 Merrill Copp (2nd termer) is a "party girl" in the DFW professional ballet's Nutcracker this year!
Abi Jenkins (2nd term counselor) came to see it. Looking forward to the FW carnival! Attawaytogo!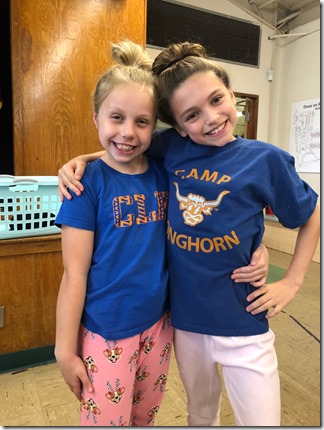 "Camp Cousins!" Annie Winn Hutchison (4th termer, Springs) on left, Jane Winn Livingston (C3) on right.
They landed in the same 4th grade class this year! This picture is from PJ day before Christmas break
at their school. Attawaytogo!!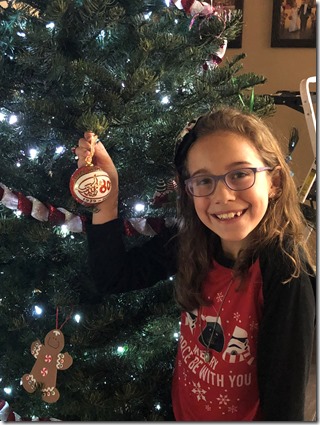 Landry Abarca (4th term) was excited to hang her new CLH ornament on the Christmas tree!
Merry Christmas! Attaway, Landry!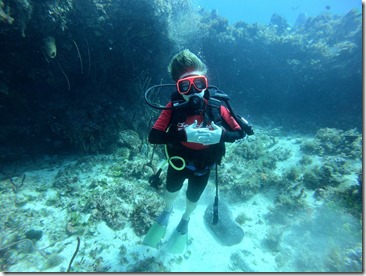 4th termer, Mason Whitley, sending an "Attawaytogo" from the
Arches at Negril Jamaica during Thanksgiving holidays while scuba diving.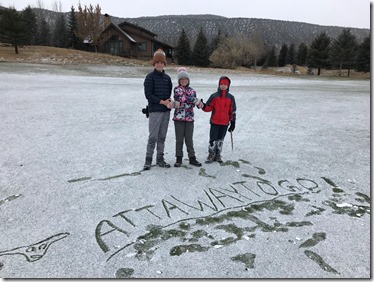 4th termers, William, Caroline and Henry Newby sending a big "Attawaytogo" in the snow
during their Thanksgiving holiday!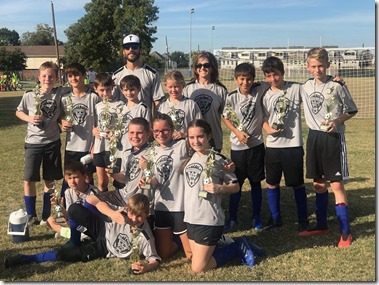 Indian Springs camper, Reese Starnes (1st term) and Inks Lake camper, Travis Tilley (3rd term)
were on the TSA 12U Champion soccer team this fall. They rose to the top of 10 teams to claim
the Championship title. Adding more excitement to the season, they won the last two play-off
games in penalty kicks with Travis as the goalie both times, deflecting the final shot to win it all!
Attawaytogo!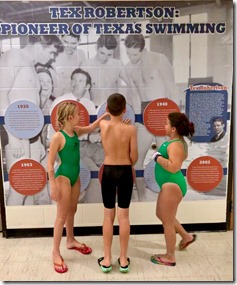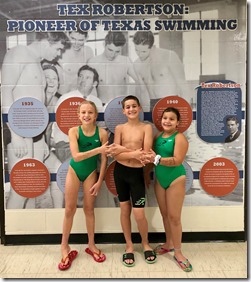 Indian Springs campers and swimming friends Anna Csizmadia (4th term), Jett Henson (4th term) and
Emily Bishop (2nd term) learned all sorts of fun facts about Tex while they participated in a swim meet with their
team, Rush, at the UT Swimming Center.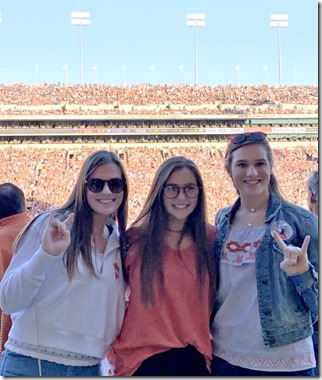 4th term campers…..Lucy Hood (left), Zaida Freeman (center), and Claire Hood (right)
met up at the UT football game vs. Kansas State (11/9/19) Go Horns!