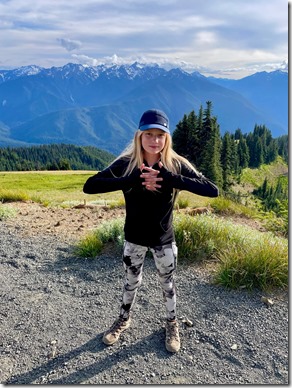 Anna Csizmadia, 4th term camper, is counting down the days until camp.
She is at the Olympic National Park in the state of Washington. Attaway, Anna!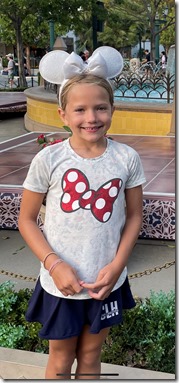 Future Camper, Nicole Fedrick, shows a bit of Camp Longhorn fashion
while enjoying Disneyland. Attawaytogo, Nicole!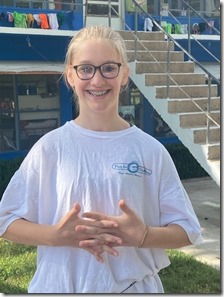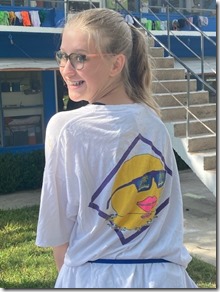 Clara Tibbetts, 3rd Termer, shows off her Dad's Fun N Sun shirt from 1987.
Attawaytogo, Clara!!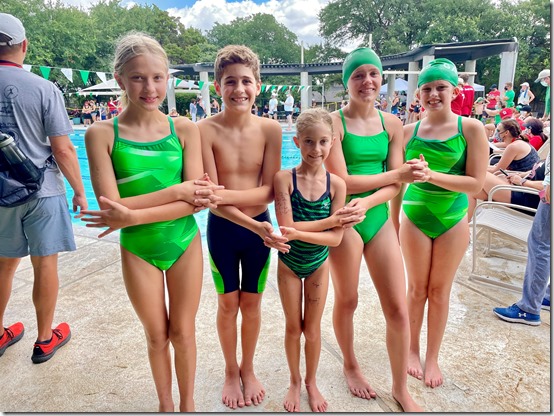 4th term campers and summer league swim team teammates can hardly wait to go to CLH at the end of the summer.
In the meantime, they talk about camp at their swim meets.
Left to right: Anna Csizmadia (Indian Springs), Jett Henson (Indian Springs), Sloan Arcement (Inks Lake),
Sydney Arcement (Inks Lake), Erin Wiesman (Indian Springs)

Caroline Fedrick (1st Termer) received her Early Bird in the mail for next summer!
So excited about returning to camp, that she put on her camp shirt. Attawaytogo!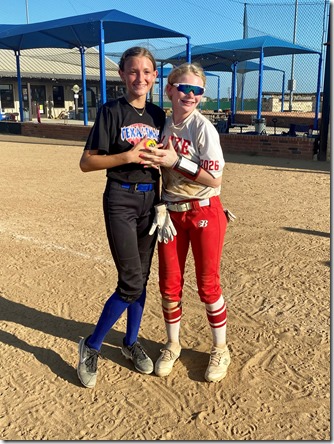 Kysen Toney (on left) and Eeva Chick (4th term cabinmates) played softball against each other at the
12U South Texas NCS State Summer Championship this past weekend. Kysen's team,
Texas Smash, won the tournament.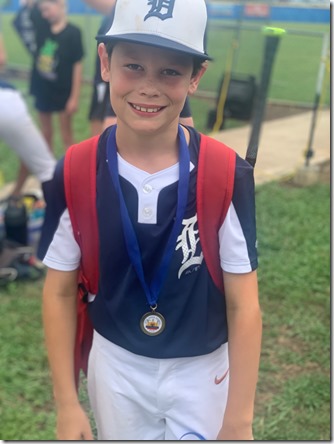 James Boller (1st termer) wearing his City Championship medal that
he received before coming to Camp. Congratulations! Attawaytogo!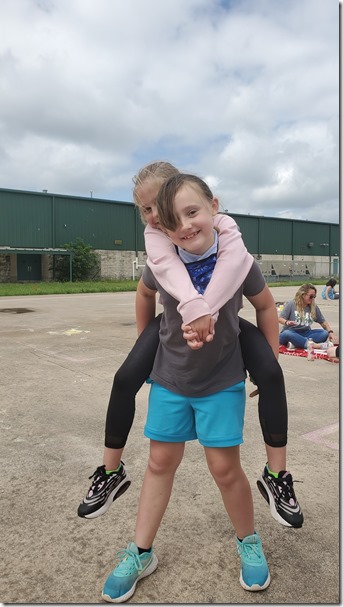 Layla Winkler (1st term) and Landrey Harrison (4th term) in the same 3rd grade class…
last day of school!!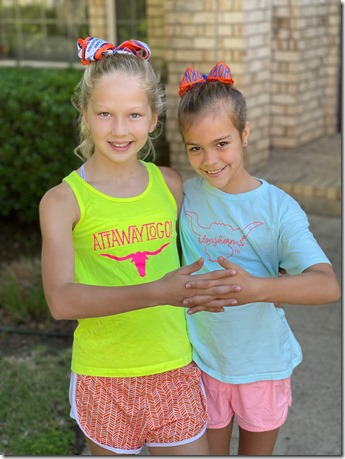 Coco Fedrick (1st Term Indian Springs) and Maddie McCown (5th Term C3) both from Westlake Austin, getting pumped
for camp this upcoming summer!! Attawaytogo!!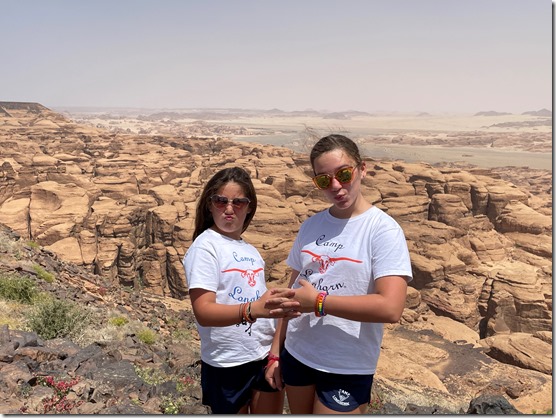 Zell and Annette Hollrah, 2nd termers, are sending an "Attawaytogo" while hiking in Al Ula in
northern Saudi Arabia!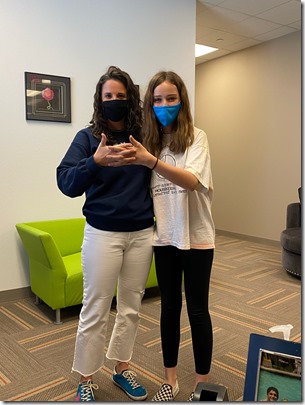 Lindsey Duncan Pike (on left) attended 3rd term for 12 years. Lindsey is a middle school counselor in Ft. Worth.
One of her students is a current camper at Inks Lake, Evelyn Lydick. They finally took a picture together and
wanted to share. Attawaytogo!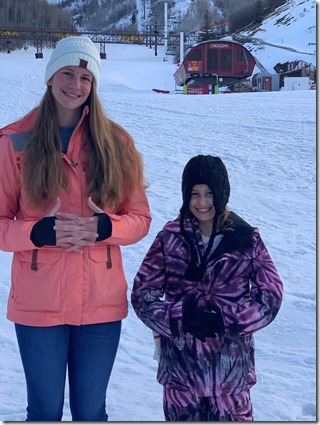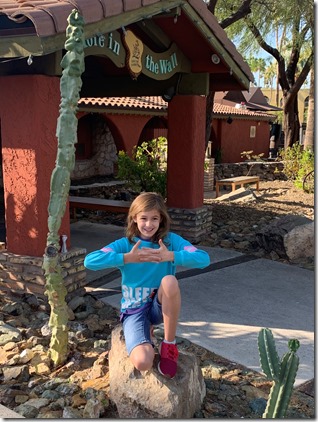 Piper and Lainey Stephenson enjoying the snow at Park City, Utah….and Lainey in Phoenix, Arizona! Attawaytogo!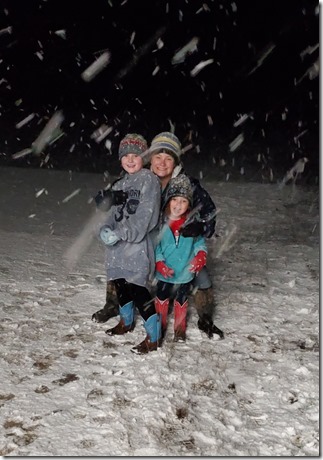 1st termer, Layla Winkler, enjoyed the snow with her mom, Krystal and younger sister, Emmy!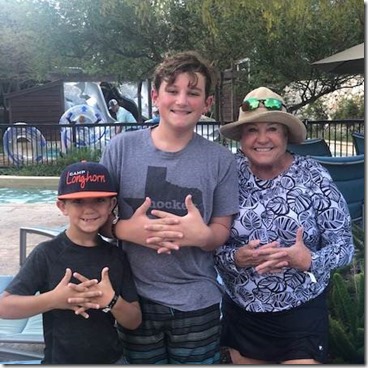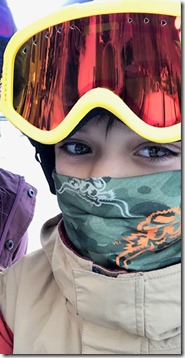 1st Termers, Hudson and Hayden Hass happened to meet Nan at the JW Marriott in San Antonio.
Also, Hudson was rocking the CLH Buff in Vail over the winter break! Attawaytogo, guys!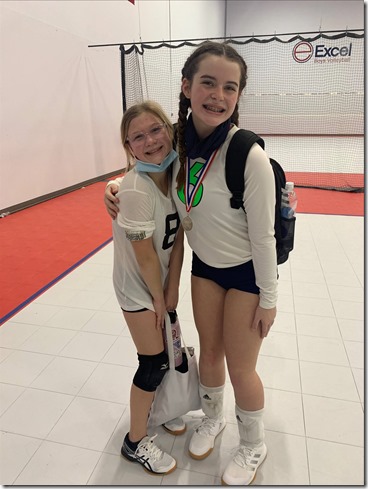 1st Termers, Kinley Owens and Lily Fryar, met up by chance at a Random Club
Volleyball Championship game. Lily had driven 4.5 hours south to the DFW Invitational and
Kinley had driven 4.5 hours east. What a surprise when they saw each other on
opposites sides of the court. You just never know where you will see your
camp friends/cabin mates.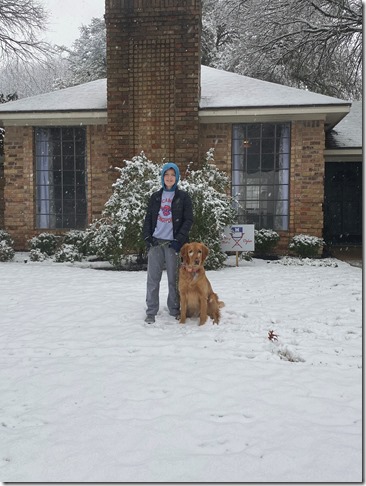 3rd termer, Stratton McEachern, enjoying a bit of the snowfall recently.
He layered up with a Camp shirt! Attawaytogo!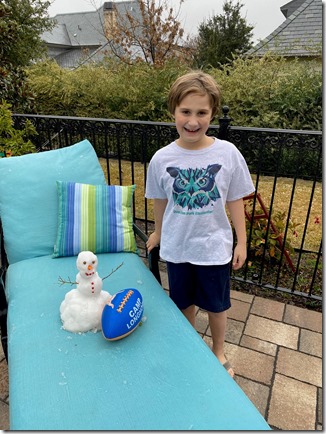 Reece Watson-Sanchez made a snowman who likes to play football!
Attawaytogo!!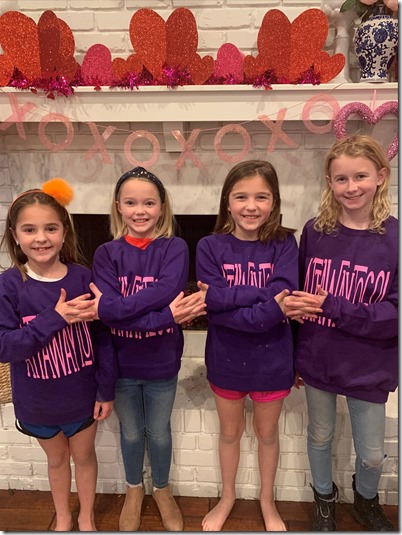 1st Term Camp friends enjoying a visit! (L to R): Kate Kinard, Lainey Escott, Kiley Kinard, Mallory McDaniel

1st Termers; Hudson Carroll, Jack Carroll, Beau Fedrick, Caroline Fedrick had a chance to visit
each other over the holidays. Took a quick photo with their Camp shirts. Attawaytogo!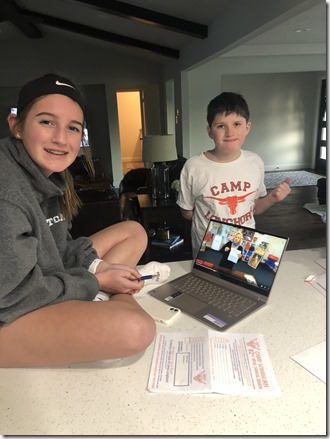 Hannah Yeager (3rd termer) and Hudson Yeager (2nd termer) are enjoying the virtual carnival!
Attawaytogo!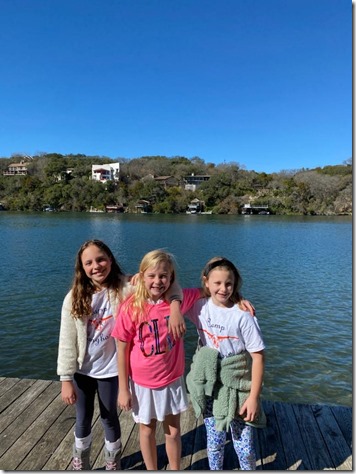 Longhorn campers and friends got together over the December
break….Sandy Duffy (Indian Springs, 4th term), Holland Butler (C3, 5th term)
and Hudson Suffel (C3, 6th term). Attawaytogo!