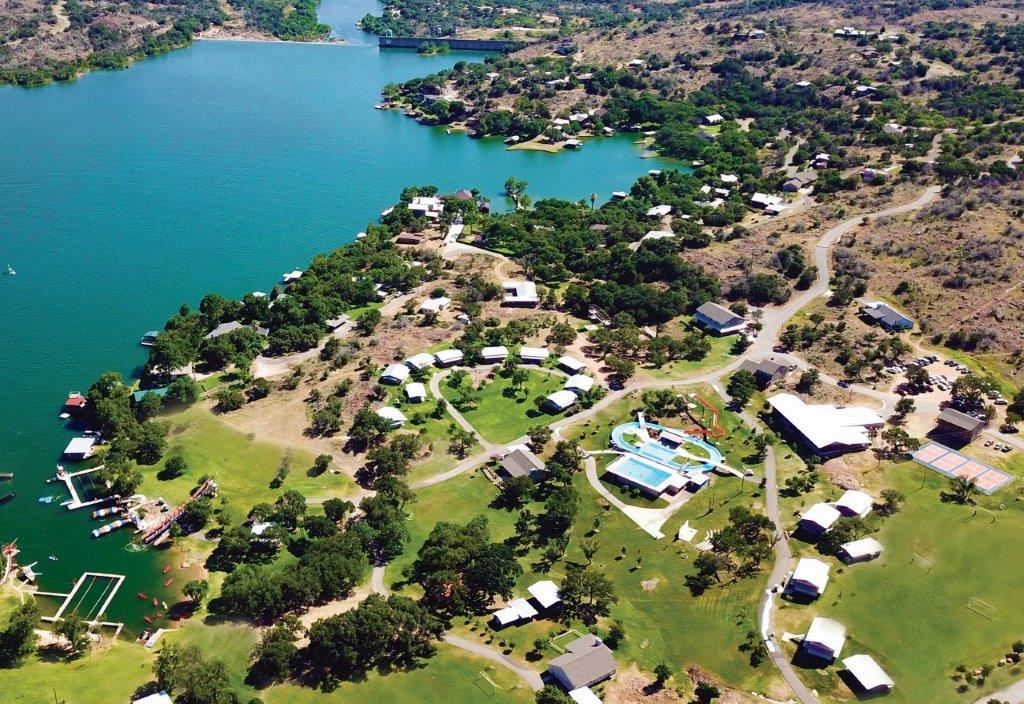 Welcome to C3 on Inks Lake
Camp Longhorn C3 on Inks Lake, established in 2016, offers girls and boys the Camp Longhorn experience all in one-week and two-week terms.
A constant-level lake provides opportunity for many water and land activities, whether it's fishing, sailing, soccer, or jumping on the world-famous blob – invented at Camp Longhorn. Experience the wonderful traditions and new activities for campers to discover each summer! Let the fun begin!

A term at C3 captures the same "attawaytogo" spirit and valuable traditions that its founders started more than 80 years ago, from the merit system and campfire to carnival night and KP at chow. Campers learn that working together to take on responsibilities and new challenges - both individually and as a cabin - makes life at Camp even more fun and rewarding!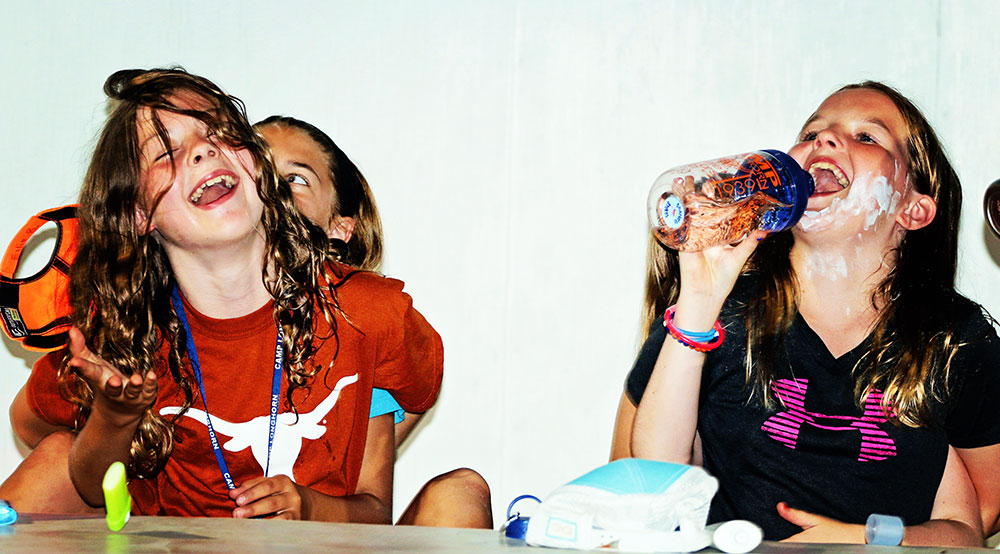 Activities by Water... and Land
The location on Inks Lake is a perfect setting for water adventures. With sailing, water-skiing, kayaking, water slides, canoeing, fishing, blobbing, floating on the lazy river and just plain old swimming, water fun abounds! Our campers also have a ball at Camp - with our many land activities including football, basketball, pickleball, soccer and putt putt! Archery, riflery, crafts, trampolines and the petting zoo keep them busy by land too.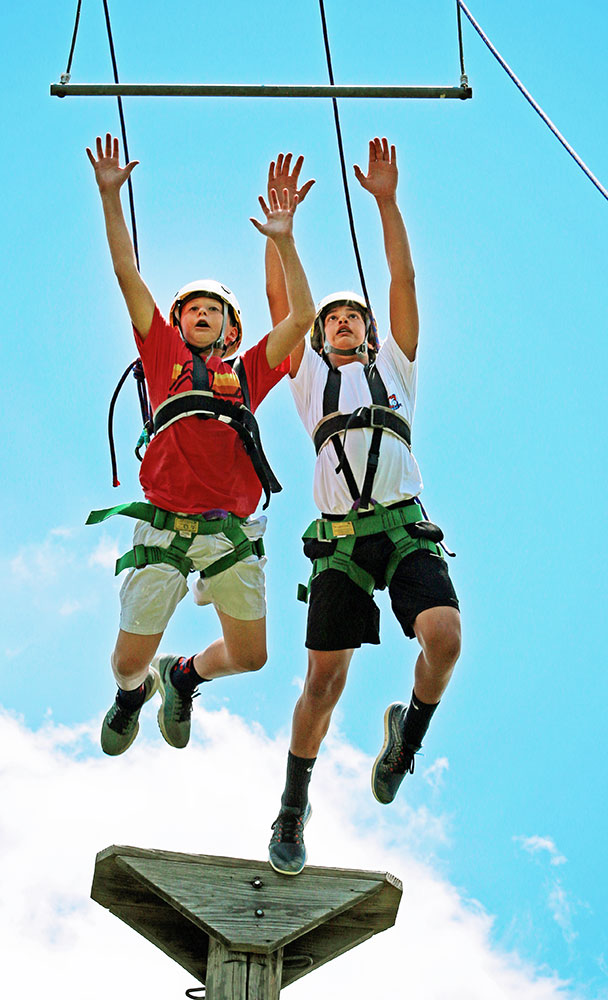 Our Great Counselors
The traditions and spirit at CLH make camp special, but what makes the difference for a camper's experience is their counselor. All of our counselors help to create the sense of special community and participation that makes Camp what it is – almost all of them were campers once too!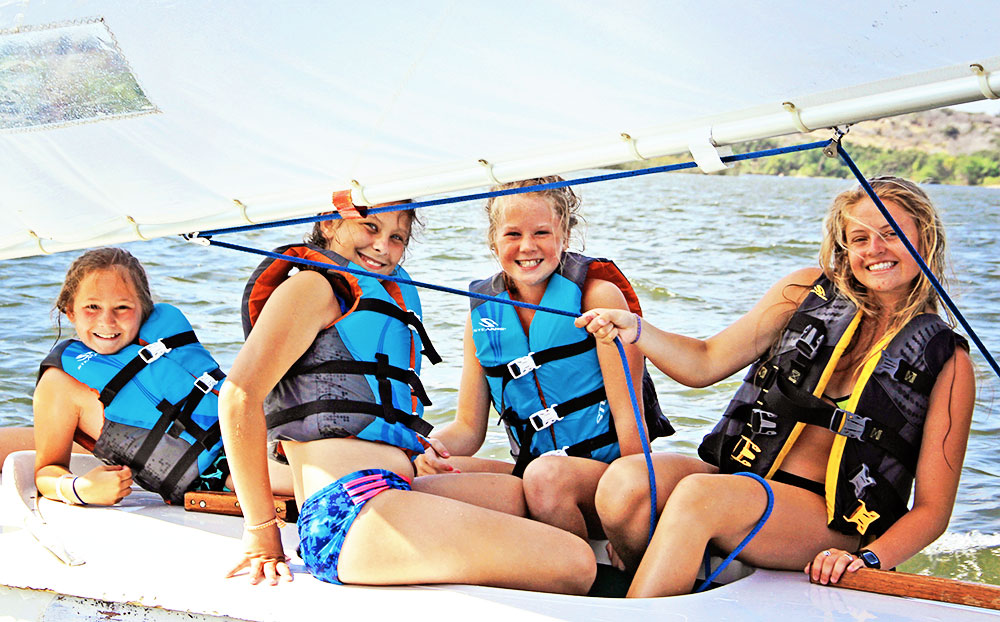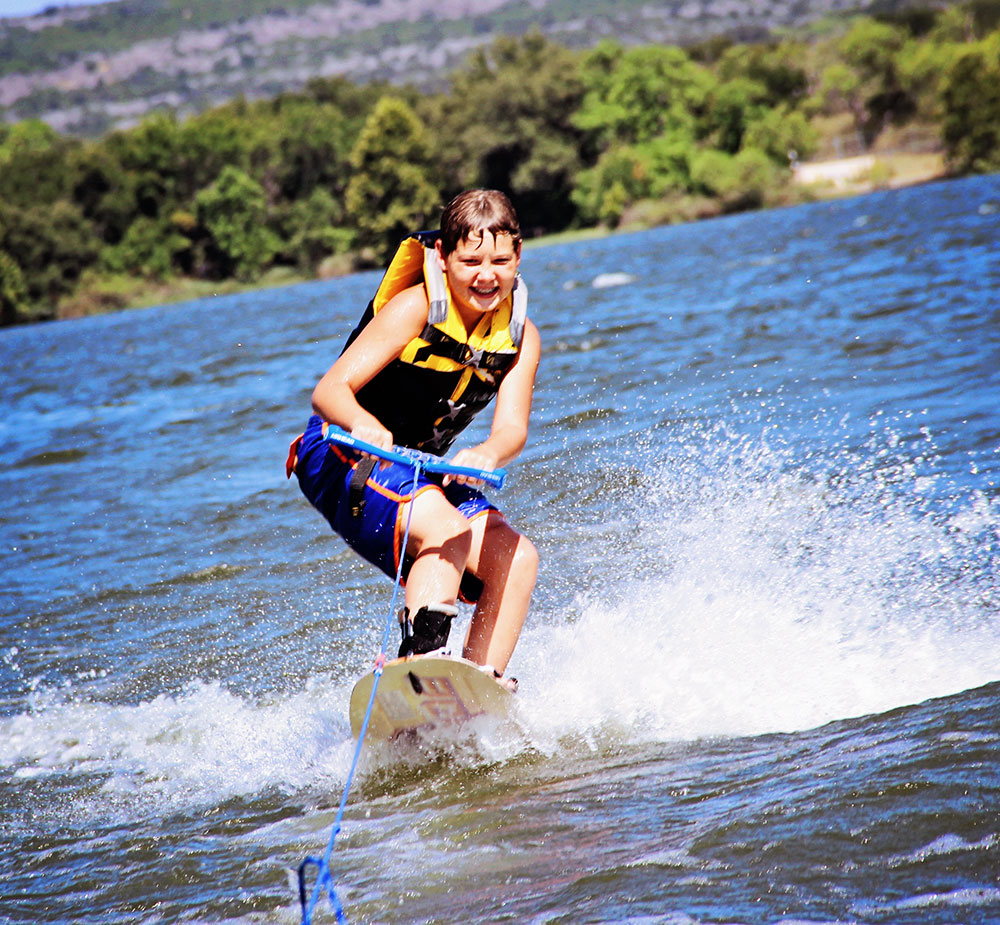 More Each Year
Campers will have the opportunity to participate in new and exciting activities and programs each year as they return. Older campers will experience invaluable leadership, team-building, and counselor training programs including Marine & Marina, Wrangler, Chief and Ranger programs.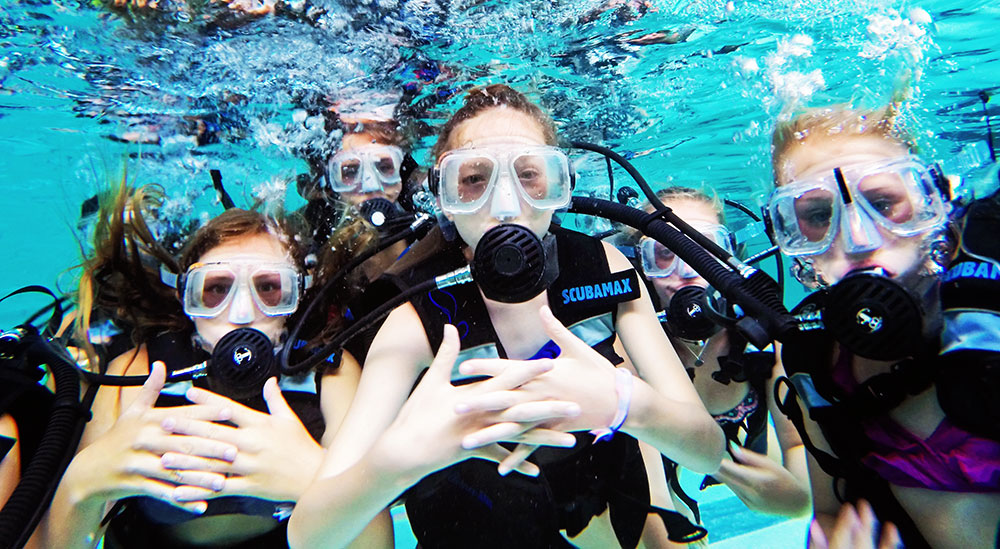 Nights are Amazing!
The fun doesn't end at night! Almost every night, a campfire gives the kids a chance to gather together to watch amazing shows, put on skits and just have fun! Special occasions like dance nights, movie nights and the carnival add to the entertainment and excitement.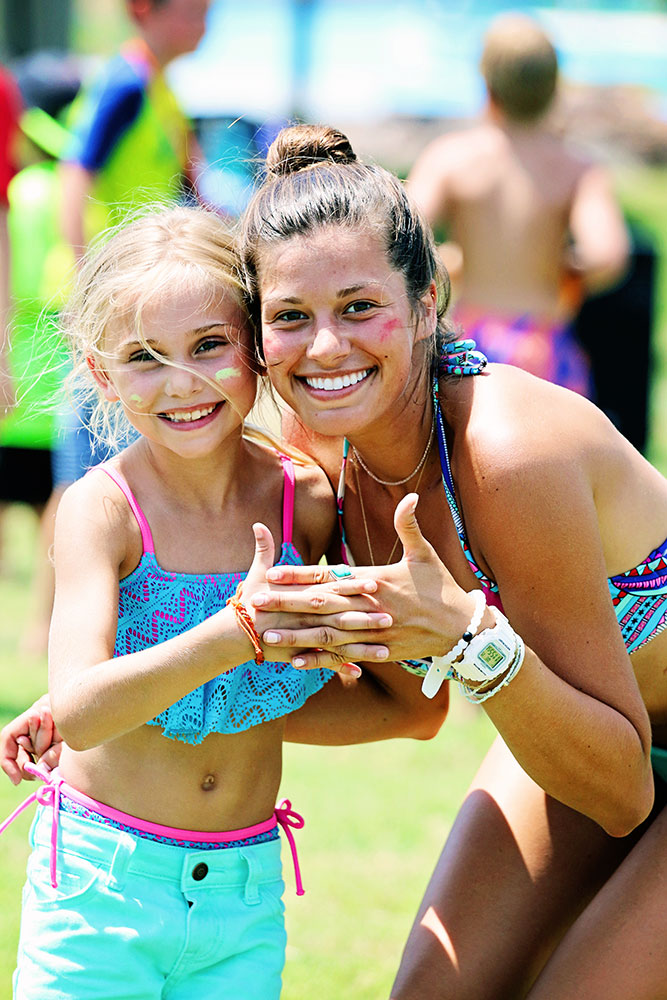 Be a part of a growing tradition!