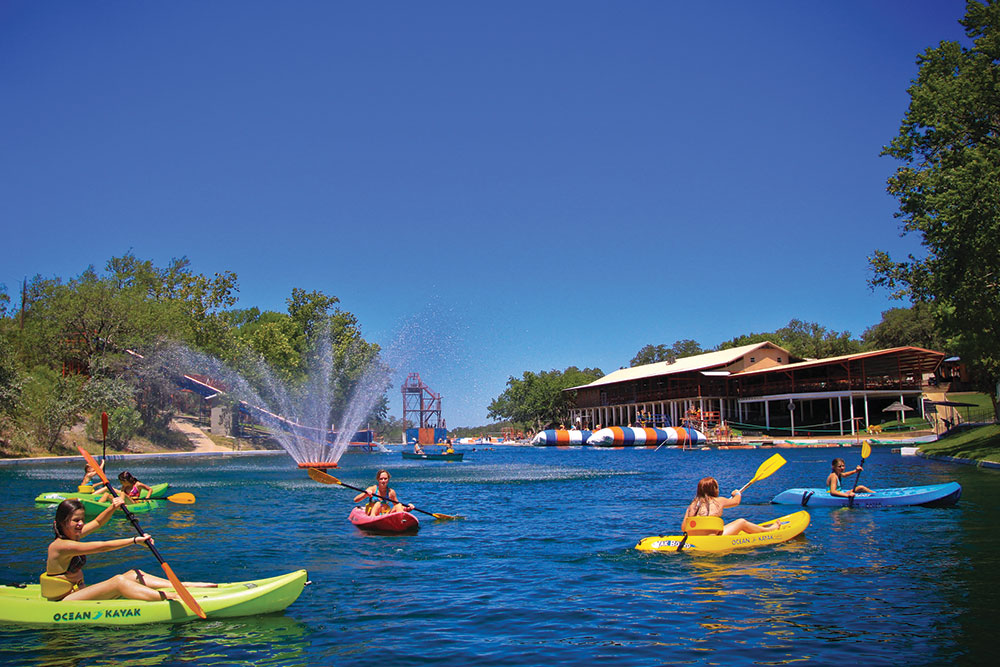 Welcome to Indian Springs
Founded in 1975, Camp Longhorn Indian Springs is located on a beautiful 500-acre private ranch and offers two- and three-week terms for boys and girls. Spring-fed lakes are home to blobs, water socs (both Camp Longhorn inventions) and a three story zip line into the water. Along with two pools, and a lazy river, there are so many ways for campers to cool off and beat the Texas heat!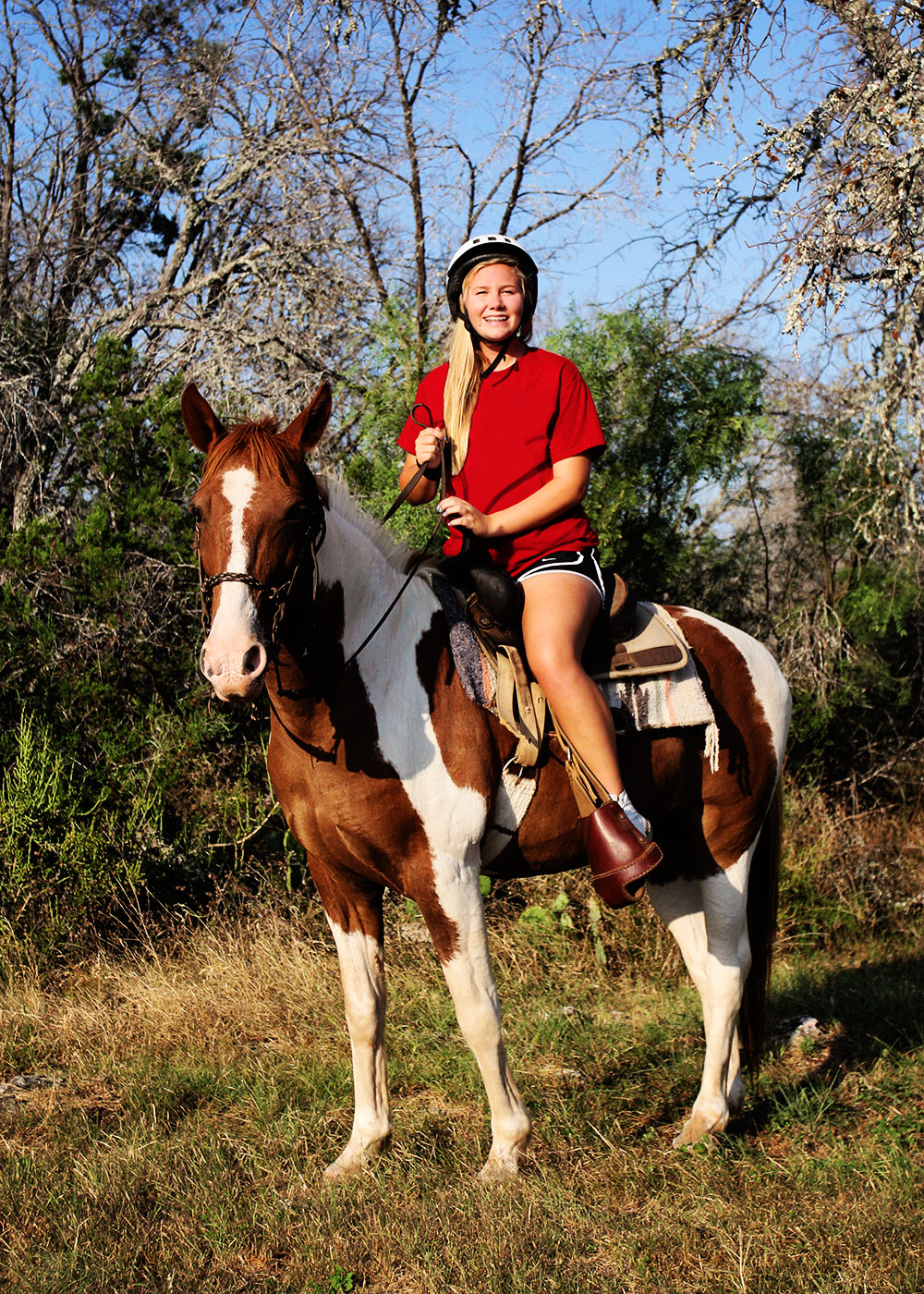 So Many Great Activities
There are so many great activities at CLH! From the blob and the lazy river to horseback riding and mountain biking (both unique to Indian Springs), the focus is on fun, not competition, and building campers' confidence. When the sun goes down it's time for campfire activities - roasting marshmallows and watching a movie on the giant outdoor screen. It's a great way to rest after a full, non-stop day of fun.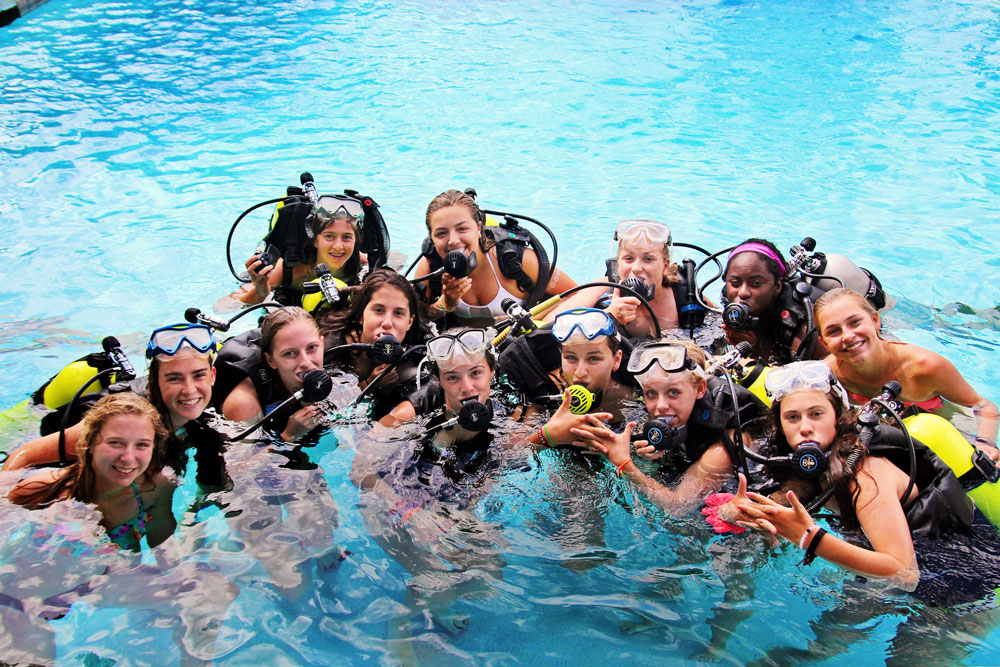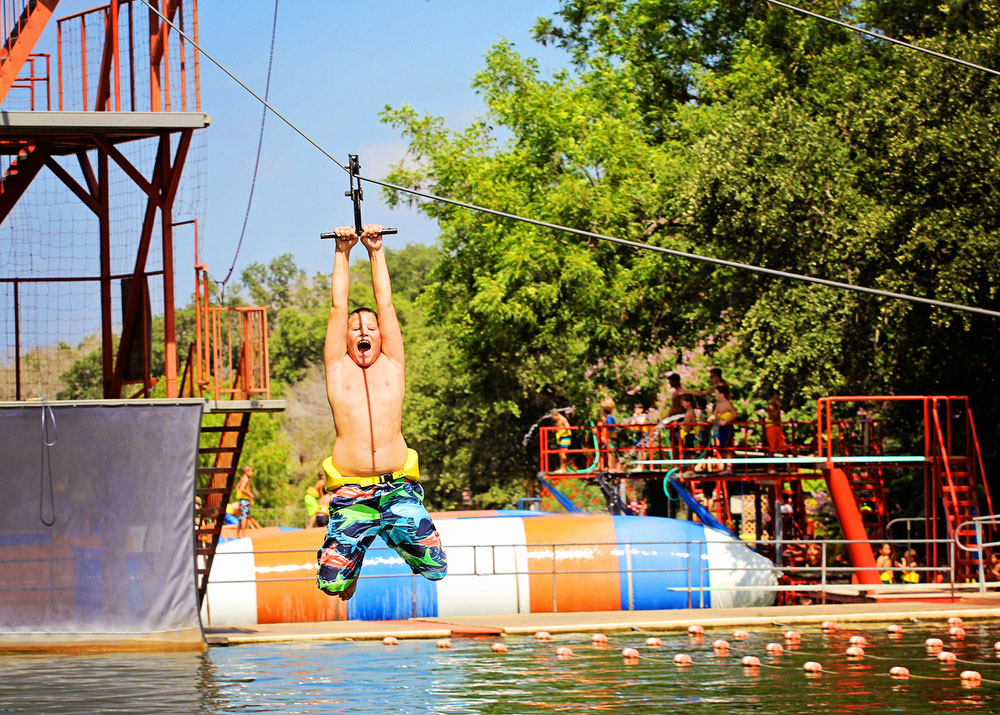 More Each Year!
Campers will have the opportunity to participate in new and exciting activities and programs each year as they return. Older campers will experience invaluable leadership, team-building, and counselor training programs including Marine & Marina, Wrangler, Chief and Ranger programs.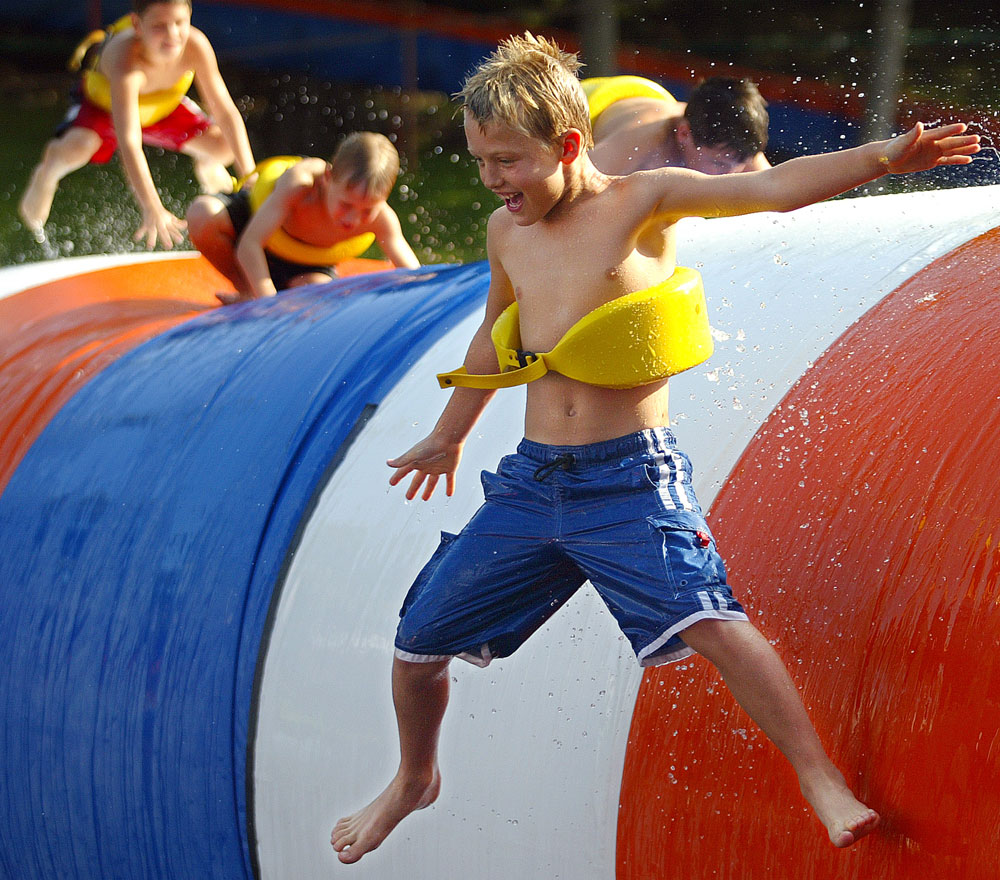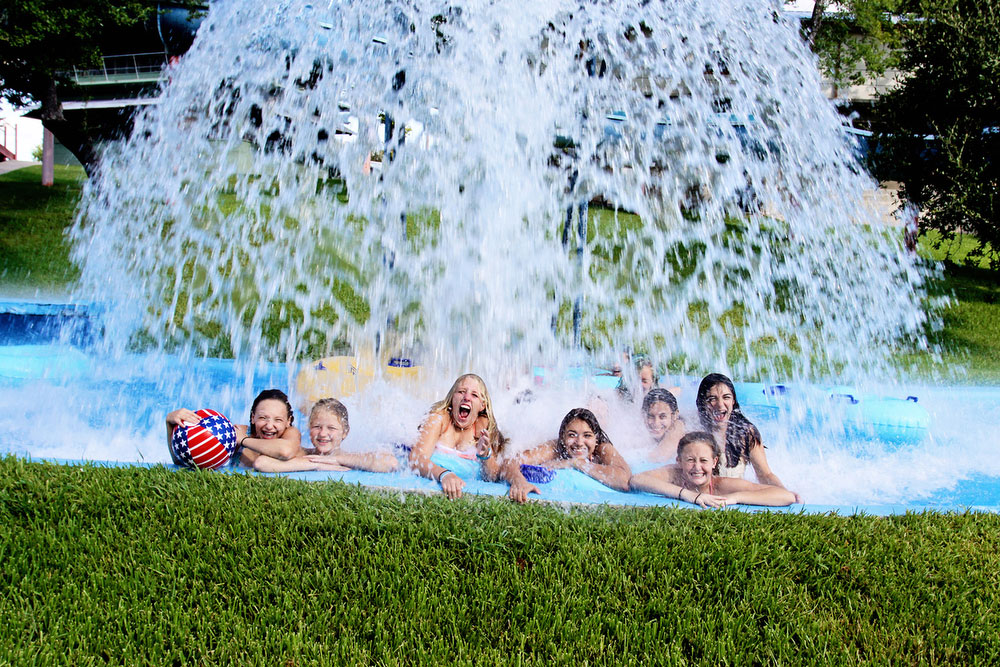 Our Great Counselors
The traditions and spirit at CLH make camp special, but what makes the difference for a camper's experience is their counselor. All of our counselors help to create the sense of special community and participation that makes Camp what it is – almost all of them were campers once too!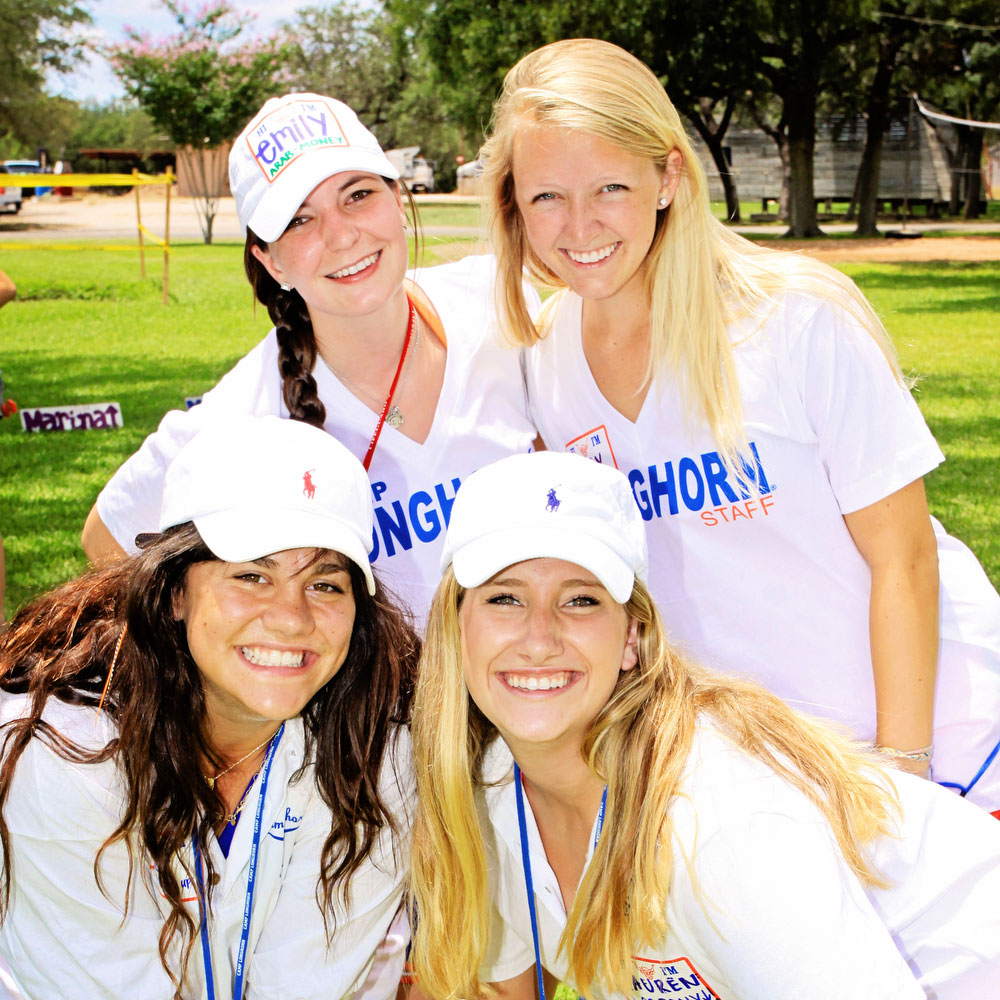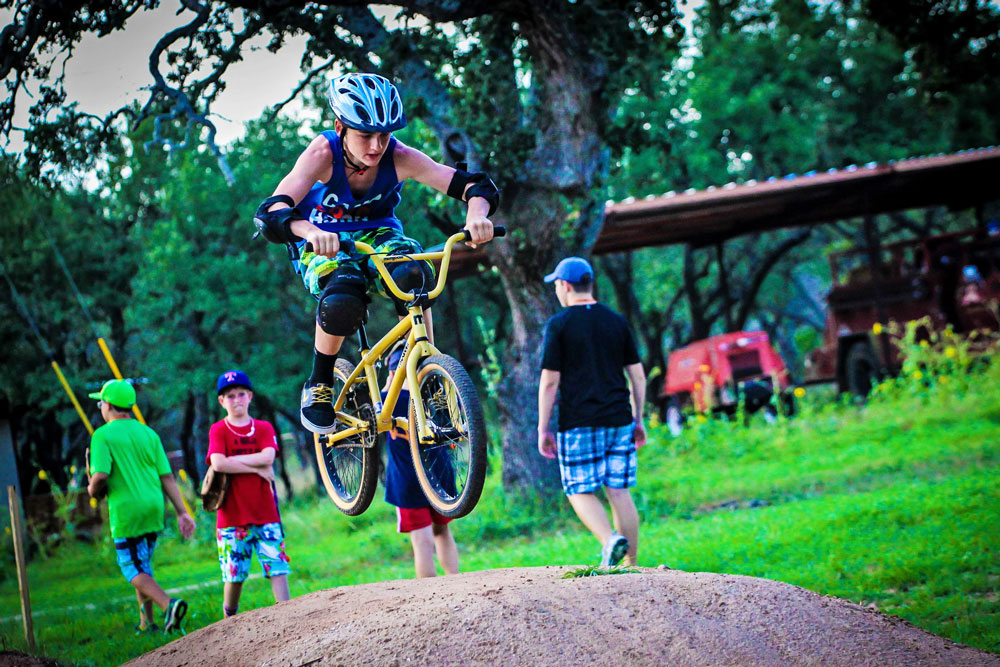 Every day is a special day at CLH!
Longhorn Cup, dance night, movie night, campfire, carnival, Church Mountain - the tradition and fun at CLH Indian Springs is endless.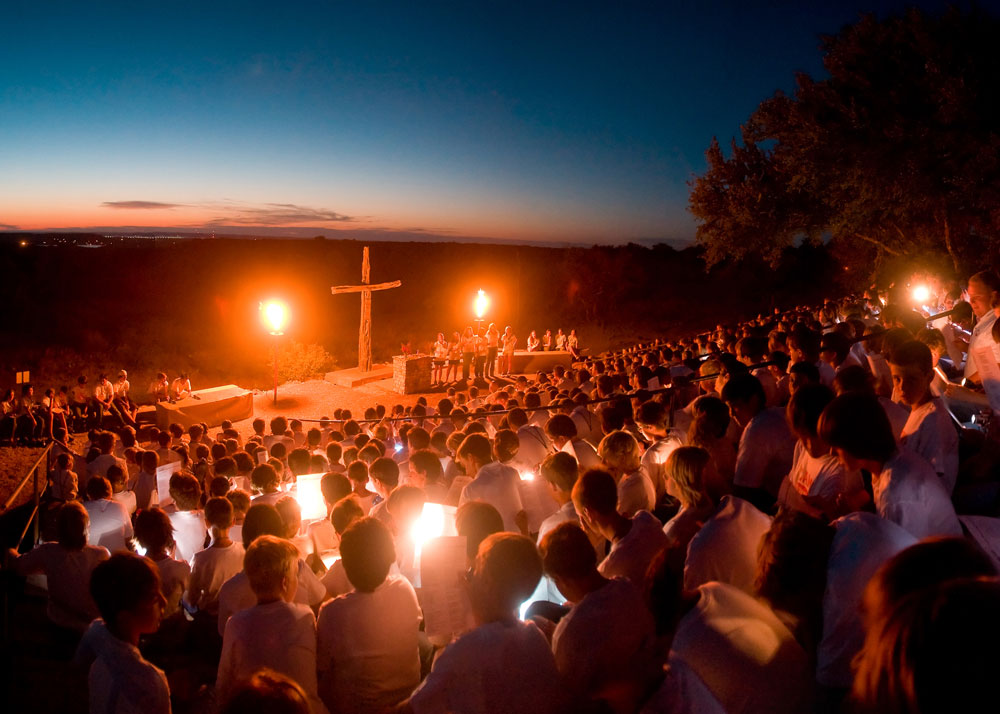 Continuing the Tradition
Tex and Pat's vision of expanding the great traditions, merit system and preaching of the golden rule have been brought to fruition. Once fondly called the "Ranch Branch," Camp Longhorn Indian Springs is now home to more than 2,000 amazing campers each summer. Grounded in almost 45 years of tradition - come be a part of something great at Camp Longhorn Indian Springs!
Come and join us next summer!